Serving - Las Vegas, Henderson, Boulder City, Paradise, Spring Valley, Pahrump, Summerlin
Behavioral Health
Behavioral health generally refers to mental health and substance use disorders, life stressors and crises, and stress-related physical symptoms. Behavioral health care refers to the prevention, diagnosis and treatment of those conditions.
There are times when you or a loved one may need help, such as with mobility, post-operative care, transportation, grooming care, meal preparation, medication reminders, and household tasks.
Durable Medical Equipment
Durable medical equipment (DME) - Equipment and supplies ordered by a health care provider for everyday or extended use. Coverage for DME may include: oxygen equipment, wheelchairs, crutches or blood testing strips for diabetics.
Fitness
Providers of health and fitness products and/or services. Local - Bike shops, Fitness Centers, Health stores, Running, Walking, Hiking - electronics accessories and apparel.
Health Insurance
Home Health Care
Home health care is a wide range of health care services that can be given in your home for an illness or injury. Home health care is usually less expensive, more convenient, and can be just as effective as care you get in a hospital or skilled nursing facility (SNF).
Independent Living
Long-Term Care Hospital
Luxury Independent Living Communities for 55+ Active Adults
Memory Care
Memory care is a kind of specialized care for people living with Alzheimer's and other forms of dementia. Communities typically feature secure environments where staff can closely monitor the health of the residents. Many assisted living facilities , continuing care retirement communities and nursing homes have special memory care "neighborhoods" for dementia patients. There are also stand-alone memory care facilities.
Inland Empire Resources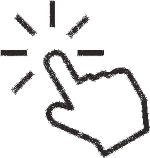 Twin Cities Resources