Serving the Inland Empire
including Chino, Chino Hills, Claremont, Glendora, La Verne, Montclair, Ontario, Pomona, Rancho Cucamonga, San Dimas and Upland areas.
Companion Care ( non-medical)
There are times when you or a loved one may need help, such as with mobility, post-operative care, transportation, grooming care, meal preparation, medication reminders, and household tasks.
Doctors
Fitness
Home Health - Nurse
Sometimes recovery after a surgery or an illness may take more time and may need the services of a skilled nurse. Prolonged nursing home or hospital based care can be expensive in the long term. A more affordable alternative is to continue to recover at home with the help of registered and licensed healthcare practitioners.
Hospice
Hospice care involves providing compassionate end of life care to a person, not expected to live for six months or less. The focus of hospice care is on providing maximum care and comfort to the patient in the last phase of life. Hospice care begins when the physician and the family make the decision to stop the curative treatment for an incurable condition.
Hospital
In the past, many people had insurance plans that required them to go to specific hospitals and physicians that were 'in network.' Today, many people have copays and deductibles that require them to pay more out of pocket, but they also have more options for where they can receive medical care.
Skilled Nursing
Skilled Nursing Facilities, or Nursing Homes, may be independent (stand-alone) or part of a senior continuing care community. Twenty-four-hour medical care is available, as is custodial care. Residents may be in residence temporarily for a period of rehabilitation, or may be there for long-term care. State regulations define the services that Skilled Nursing Facilities can provide.
Las Vegas Resources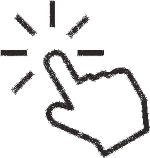 Twin Cities Resources