Facts About Dementia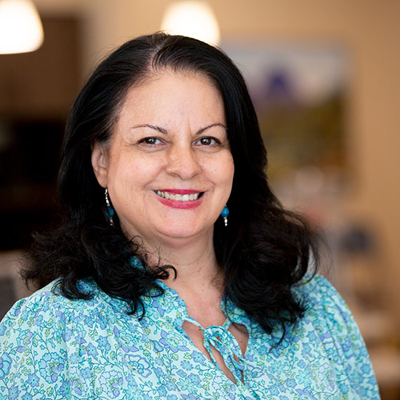 By: Irma Prettenhofer, MPA
Dementia is referred to an umbrella term, which refers to the several diseases affecting memory, other cognitive abilities and behavior that interfere significantly with a person's ability to maintain their activities of daily living. There are over 100 forms of dementia, with the most well-known form of dementia being Alzheimer's disease, as it is about 75% of all dementia cases. Some other forms of dementia are vascular dementia, frontotemporal dementia, Lewy body dementia, Creutzfeldt-Jakob disease, Huntington's disease, posterior cortical atrophy, normal pressure hydrocephalus, Korsakoff syndrome, Parkinson's disease, and mixed dementia.
Did you know that Nevada has the third-largest population of individuals diagnosed with dementia? And that figure only includes those that have a formal diagnosis of dementia. Imagine those who have not seen a doctor and suffer in silence. 49,000 people aged 65+ are living with dementia in Nevada. This means that roughly 84,000 family caregivers bear the burden of the disease in Nevada.
Did you know that dementia is currently the seventh (7th) leading cause of death and one of the major causes of disability and dependency among older people globally?
Did you know that the Alzheimer's Association estimated that up to 60% of people with dementia would 'wander' into the community at some stage during their illness? This means 6 out of ten people with dementia will wander and be at risk of imminent danger. Wandering can either be locally leaving their home and getting lost or getting in a vehicle and being found several states away.
Did you know that caregivers who care for their loved one with dementia have a 70% chance of dying before their loved one does? This is because of the extreme stressors associated with caring for a loved one. The caregiver does not sleep, they lose social engagements, and they don't make time for their own medical care, to name a few factors. There are more than 16 million Americans providing more than 17 billion hours of unpaid care for family and friends with Alzheimer's disease and related dementias.
With the above scenario, Silverado Red Rock tackles the dementia card in a different manner- we are focused on enriching and changing the lives of our residents in a very proactive yet simple manner. We believe that Love is greater than Fear, which translates into tackling this demon head-on and obliterating it from our vocabulary and the way we serve our residents. We also believe that normalization is critical to dealing with dementia. We treat residents like they do not have the disease, in other words- we treat them like the normal human beings that they are. Our community is not institutional by any means. It is their HOME. With the brain pillars as our guidelines, residents in our community participate in a normal-paced engagement that incorporates wellness in all aspects of care. We incorporate pets into the equation as pets are very important in connecting and funneling the human experience in an extraordinary manner.
Come visit us and see for yourself how living in a normal community, with pets and intergenerational programming, where families can visit anytime and where residents are fully engaged inside and outside of our community. Cathy Anderson is waiting to give you that special experience when you walk through the doors of Silverado. Call her at (702) 337-2480 to schedule a tour, or come any day and feel the Silverado hospitality fill your soul.